So, you've decided to take this step and try a new approach to learning Greek and participate in a language retreat! Great! 😀
But what exactly will you do during your stay in Pelio?
Here's all the information you need!
When you book your place at the "Be a Greek for a week" language retreat, you are getting:
• A welcoming dinner on the day of the arrival, 4/10 at a traditional     Greek taverna. Lets meet up and chat!
• 10 hours of Greek language lessons (2 hours morning lessons with a 5 min break) from Thursday till Monday with a certified Greek language tutor, native in Greek. After the lesson you have the opportunity, both to practice with native speakers, in real life situations what you have learned in class and lots of free time to enjoy yourself with your family and friends. After all, you are on holidays, right?
• All the material for the lessons.
• A guided tour. Learn historical and cultural details of the life in Pelio through its urban landscape and not only.
• A walk in nature in mountain Peilio, the perfect way one can take in the magic of the mountain's atmosphere and explore hidden gems of unique beauty. Don't forget that this is the mountain that was chosen by the Gods of Olympus as their summer residence as well as the home of the mythical creatures, the Centaurs. Depending on your stamina and taste, we can choose the hike route that fits you best.
• All secret language learning tips and tricks plus the motivation and inspiration you need to take your study to the next level once you are back home! Get access to a material based on my 15 years of experience in language teaching.
• 1 extra tavern meal with your teacher. Taste Greek food and have a chance to practice your conversation skills
• A wine tasting experience of greek wines and spirits at a local winery!
• Cooking with languages! A cooking lesson, preparing a traditional Greek recipe, and using the language, communicating with the fellow students-chefs, having fun, and sharing a fantastic home made meal together and exchanging experiences.
• Farewell meal. Time to say goodbye 😢
• Transportation to and back from the retreat to Volos from Milina (1 hour) plus transportation with the group to the activities during the retreat.
• Check out 10/10
The place we are staying is called Seafront and is in Milina, a small village by the sea in south Pelio. The studios are literally few steps above a small bay. You can also, in 5 min walk, reach the beach of Milina. At the seafront you have also tavernas and caffes.
Have a look at the pictures I took this March when I was there 🙂
During the evening activities and workshops your friends and family are all welcome to join in paying of course the equivalent fee! For the outdoor activities and the boat trips that are dependent on the weather, there may be a change of schedule, basically because we want to make sure that you enjoy and get the most out of your experience!
The price DOES NOT include airfare, bus or train tickets from other airports or cities to Volos and accommodation. We can give you advice about places to stay and transport options, if you decide to move around independently of the rest of the group.
For any other information please feel free to contact me!
Τα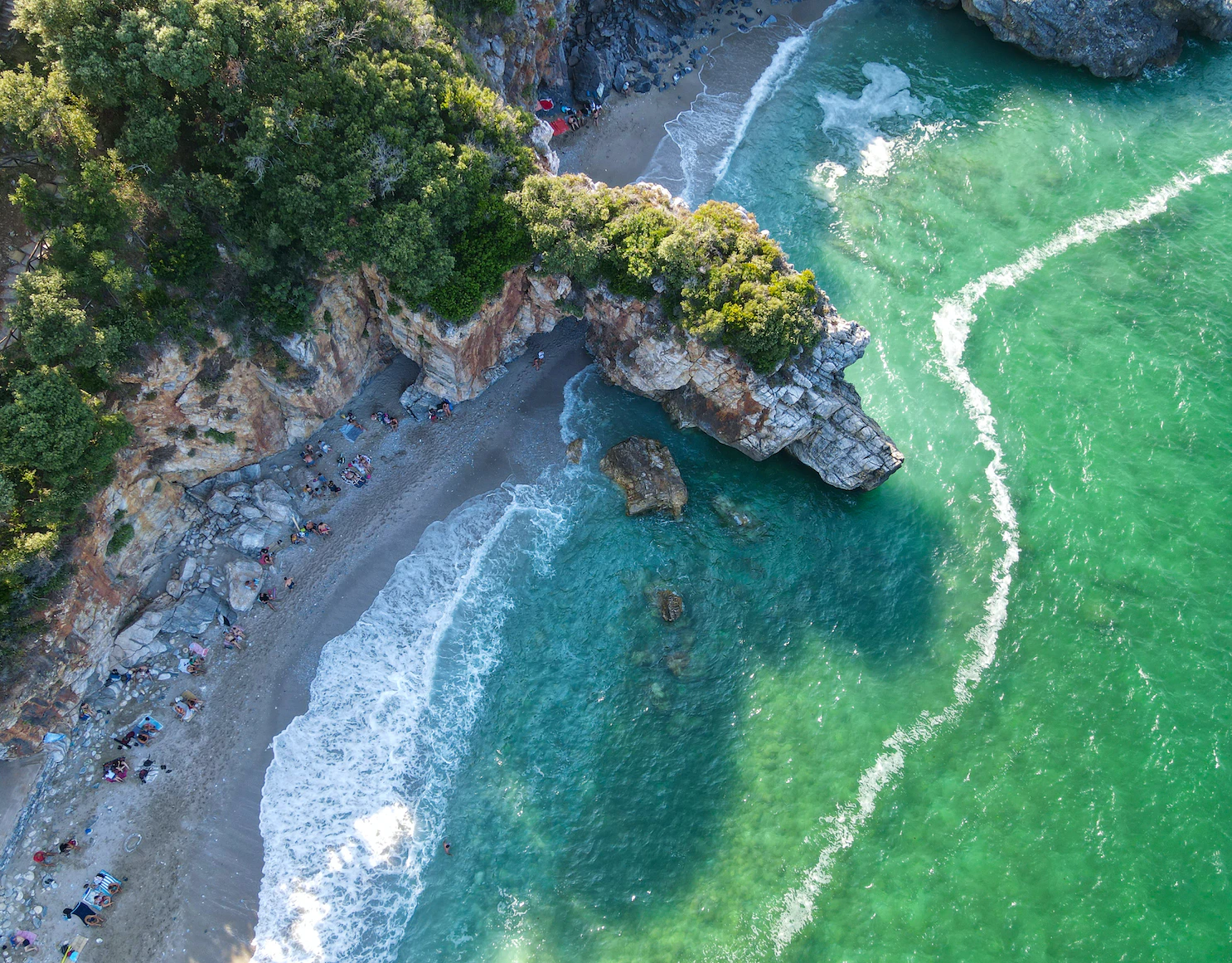 λέμε σύντομα! 😀